Local Finds

24 pd. Bormann- I dug this shell on Oct. 8th, 2005 near Vicksburg, MS. This size Bormann is hard to find. Only the
second one I have ever found.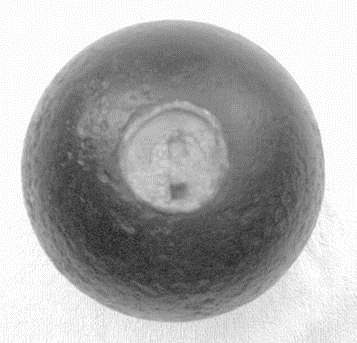 The Relics in the pic below were found by me near Raymond, MS. in Spring of 2005.

The unique CS Martingale and the Rare CS Staff Officer Button were found in the same hole about a foot apart. The CS Staff Button is very scarce(CS 36), usually worn by a CS Major or higher. The CS Martingale has soldered on brass hooks just like many CS buckles. The CS Infantry Button was found close to the CS Martingale and CS Staff Button. Found with a Tesoro Cibola Metal Detector.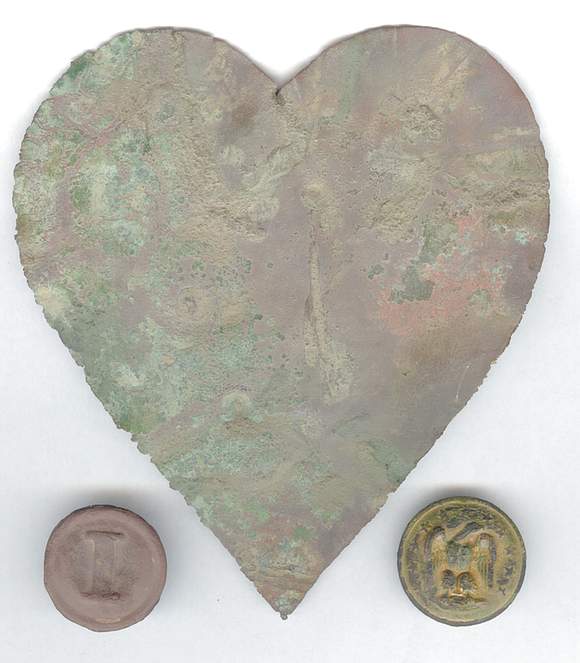 Here are some more of my Spring 2005 finds. The US Buckle was hammered in half by a Soldier and snug shut like a clam, I unfolded it. The Marine Button has 60% Gold Gilt and a Scovill MG Co backmark(early 1850's), and a US Allegheny Aresenal Saddle Shield. All 3 relics were dug near Vicksburg, MS. Found with a Tesoro Cibola Metal Detector.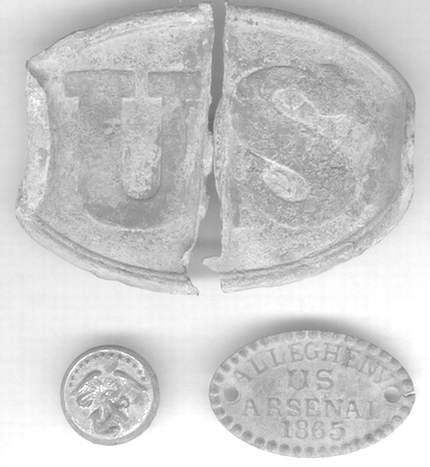 Pic #3 is a Star Hat Pin and 2 "V" Voltiguer Buttons, all found close to each other. The Texas Star can be used as a Hat Pin or part of a Buckle. It has 2 small solder marks so I believe this is a Hat Pin. Texas troops, VA troops, and Louisiana Troops camped at this site. I dug these relics near Vicksburg in Spring of 2005. Found with a Tesoro Cibola Metal Detector.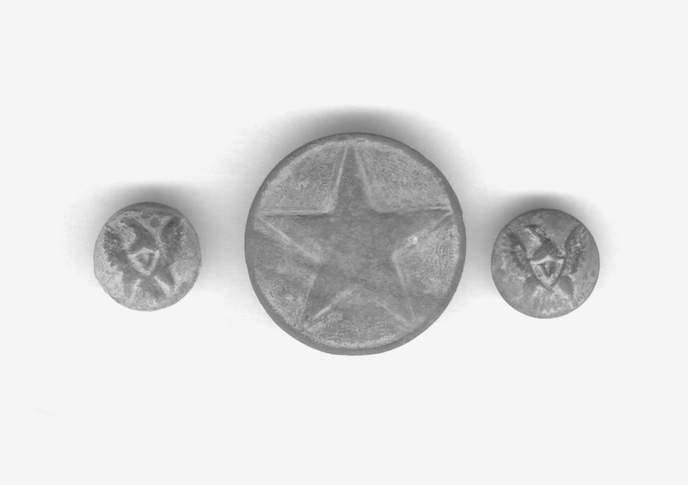 While hunting a Louisiana Camp in 2004, Lamar Cannon dug these two CS Buckles. The first buckle he found was a scarce New Orleans Louisiana buckle which is Rarity 8. The second buckle was only 15 yards away from the other one, it's a plain CS Wreath that goes to a two piece Louisiana Buckle.